The Handicapper General

Based on the short story, Harrison Bergeron by Kurt Vonnegut Jr.

Adapted by Pat Cook

This was presented at the International Thespian Festival on Thursday, June 28, 2008 at 2:00 PM in Lincoln, Nebraska by

Troupe Director, Linda Hochheiser

Director

Stage Manager

Prop Goddess

Lighting Engineer

Lauren Skiffington   (Doc will be the "on the road" director)

Abbie Weinberg

Danielle Lohen

Adam Feinstein

George Bergeron

Hazel Bergeron, his wife

Diana Moon Glampers, the Handicapper General

Harrison Bergeron, son of George and Hazel

Ballerina One

Ballerina Two

Ballerina Three

Cody Johnson

Jamie Lee McNary

Anna Sebastino

Nick Esposito       

Rachelle Blidner    

Samantha Davignon 

Maggie Dente 


The year was 2081, and everybody was finally equal. They weren't only equal before God and the law. They were equal every which way. Nobody was smarter than anybody else. Nobody was better looking than anybody else. Nobody was stronger or quicker than anybody else. All this equality was due to the 211th, 212th, and 213th Amendments to the Constitution, and to the unceasing vigilance of agents of the United States Handicapper General.   

- Kurt Vonnegut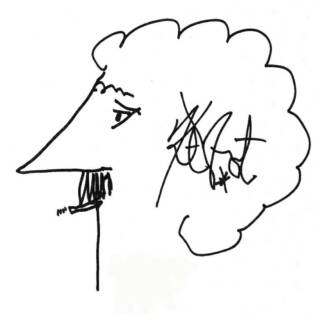 self-portrait of Kurt Vonnegut