Your job is to be sure we get the posters in time and to hang the posters up.

.  On September 16, give a written report to the Stage Director listing 45 places that you will hang the posters. Send me a copy of this list by e-mail


The due date for sending me the list by e-mail where you and other people placed all the posters is October 6. Send a copy to me by e-mail.  Every poster should be hung by that date.  Please do not waste any. It is not necessary for you to hang up all the posters personally, but you are responsible for know exactly where they were hung up. The information you give to me about where the posters are will be checked on.

These posters are very expensive and took a great deal of effort to make. They definitely add to the professional flavor of the play.  It is our responsibility to see that they are hung up and do not get thrown out or kept by cast members until the play is over.  Please guard them jealously!

Ten posters may be hung in Drury but do not hang them on the corridor walls. They will be taken down..  There should be at least one poster in every school in the Northern Berkshires with two in Conte.  Hang at least eight on Main Street, one in each supermarket, at least two on Spring Street in Williamstown, a few in Adams, Florida and Stamford.  Please do not just give the posters to store owners.  They may just throw them out.  Offer to hang them up.  Bring plenty of scotch tape and tacks with you.  Bring a friend.  All posters must be hung up.  Don't hesitate to get help, but only if you are absolutely sure that the people you give posters to, hang them up.  In the past, many expensive posters ended up in the trunks of cars of well-meaning people that forgot to hang the posters.

Be sure to write thank-you note to everyone that helped.  Be sure to send a big thank-you to the designer of the posters!

In order to receive a passing grade for your tech job, 35 posters must be hung up by you. In order to receive at least a B, you should hang up at least 45 posters and show creativity in publicizing the play including checking the poster sites and replacing those that were taken down.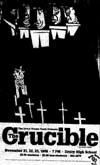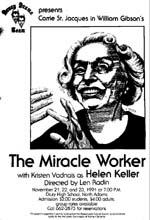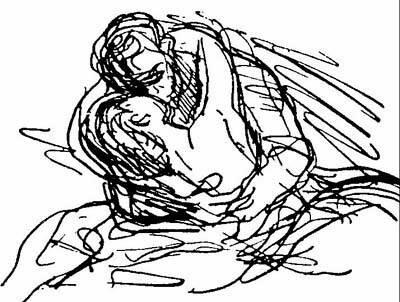 These two Drama Team posters are by Jerome Radin.

Artwork from Drama Team poster by Leon Peters

These Dram Team posters are by Leon Peters. Click to enlarge.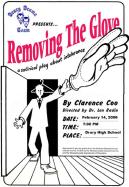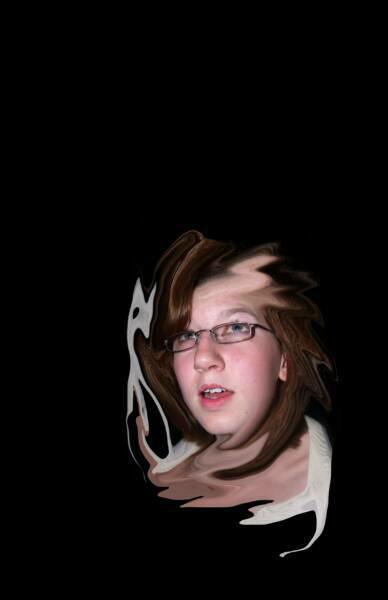 This photo by Doc was used in the poster of Sunday Night by Stephen Gregg.

Luke Sisto was in charge of posters in The Diviners.