The Drury Drama Team presented the world premiere of this new play at the International Thespian Festival at the University of Nebraska in Lincoln on June 27th, 2009.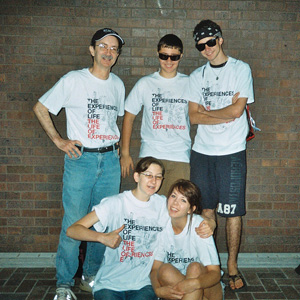 Any writer will tell you how much it means to have people in the world who support your work. When I sent Len a half-finished version of this play, just to get his opinion, he immediately said that he and his troupe would produce it and take it to Lincoln. This provided both incentive and just the right amount of deadline terror. Finally, three weeks ago, after a series of kind but firm emails from Len titled 'NOW!!," I let go of the play, sent it off, and was delighted to see what a great job they've done with it.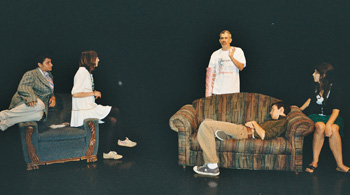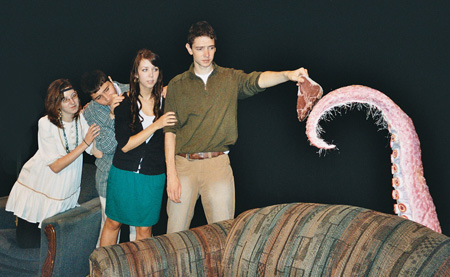 Stephen Gregg wrote the following in the program: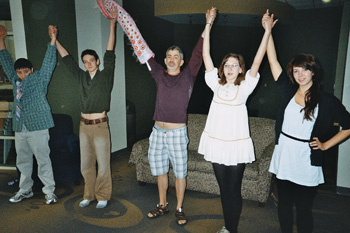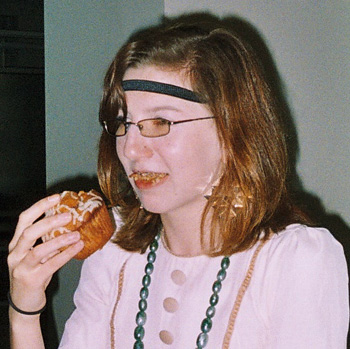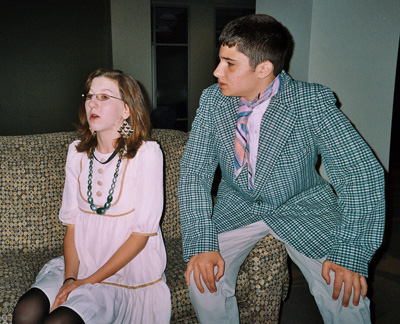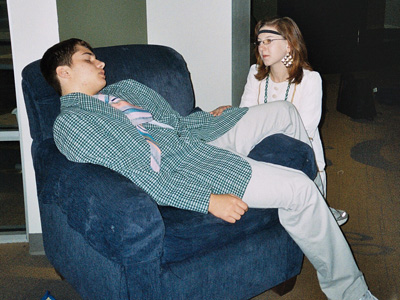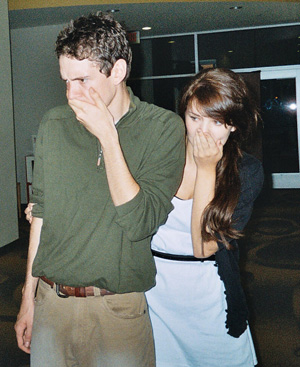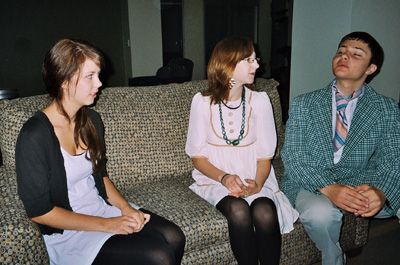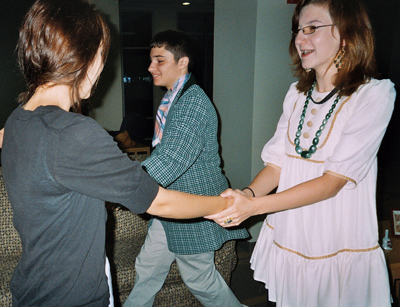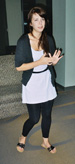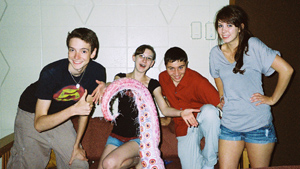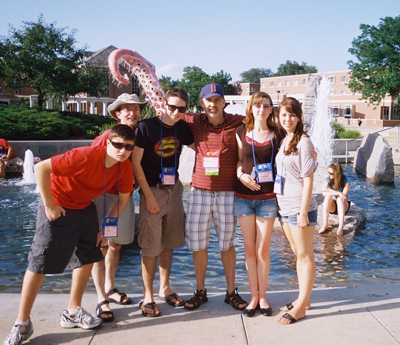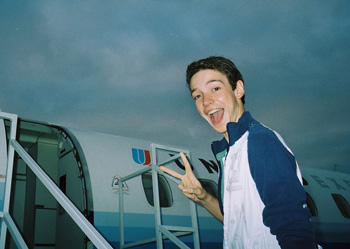 At the University of Nebraska with Stephen Gregg

Rehearsal in the boy's dorm.

Dress rehearsal in Smith House at U of L

Directed by Dr. Len Radin

Don - Trevor Foehl

Nancy - Chelsea Smith

Emma - Jamie Lee McNary

Aiden - Luke Sisto

Puppeteer - Stephen Gregg

creators of the creature - Ron and Tiger Waterman

This work was not yet published at the time of this premiere it will be offered by Dramatic Publishing Company.

Steve makes some last minute changes in the script.

In the Lincoln airport, going home.

from left: Jamie Lee McNary, Luke Sisto, Chelsea Smith, Trevor Foehl, tentacle by Ron and Tiger Waterman, operated by Stephen Gregg.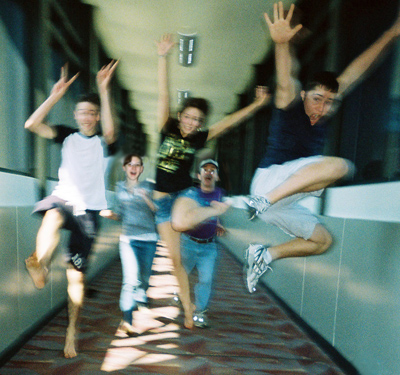 Arriving at the Lincoln airport